How to Use Pigment Foil in Letterpress Printing
Author:admin Date:2023-04-20
Foil stamping is a great way to add a splash of color and texture to your packaging. It can also help to raise the overall perceived value of your product.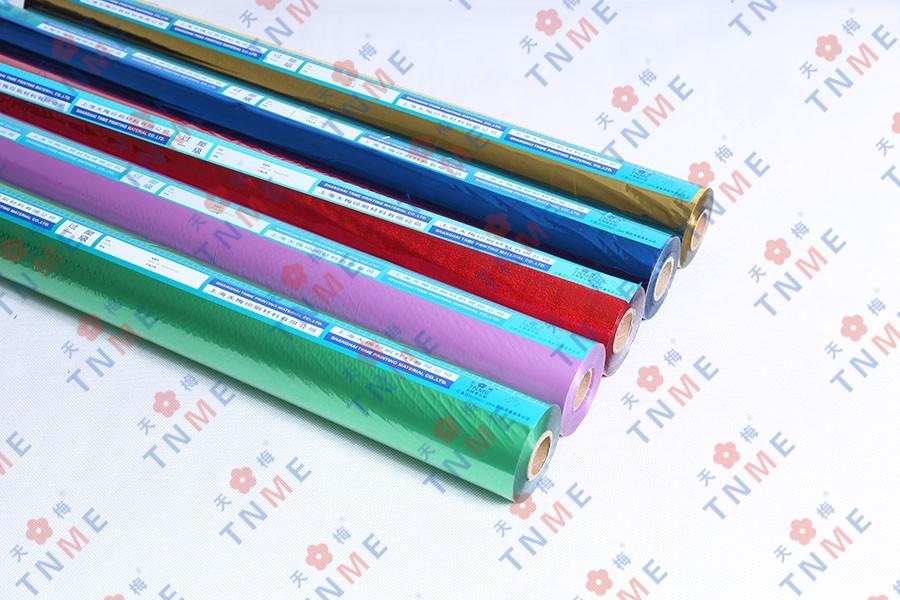 Pigment foils
are available in a wide range of colors and can be used on paper and plastics. They are especially good for affixed texture and can be very effective on rough or textured surfaces.
Colour
Pigment Foil offers an alluring spectrum of colouring, from muted Matte to vivacious Gloss. These versatile colourings deliver a strong and uniform colour that simulates the look of letterpress printing.
Pigment foils can be used for embossing or holographic effects to create eye-catching finishes and add a dynamic touch of dynamism to your printed products. They are available in a variety of shades, including black, white, pink, blue, green and purple.
Pigment foils are a dry solvent free option and work well on a range of substrates, including paper, cardboard, plastics and coated boards. They are a popular choice for use on packaging, graphics and self-adhesive labels.
Opacity
Foil is a unique medium that imbues paper with a distinct character and a wide variety of luxurious textures. Its opacity contrasts with the translucence of regular inks, adding an extra element of interest to any design.
Pigment foils offer a non-metallic finish in an almost endless array of colors. They come in matte and gloss surface finishes, and can be used on papers and plastics alike.
Some are translucent, with a pearlescent shine that stands out on lighter-colored paper. These are often used for wedding invitations and greeting cards.
Because of their opacity, many pigment foils can be stamped over printed areas without showing through. However, it is important to use adequate line width for a clean stamp. If your lines are too fine, they can etch through the foil and break up the image.
Adhesives
Pigment Foils are a great way to print on smooth papers and boards as they don't soak into the surface like lithographic inks do. They also allow for strong uniform colour.
Pigment foils are available in a range of colours, including gold and silver. However, they should be used in conjunction with a suitable adhesive to ensure the best possible results.
Usually, the adhesives are a combination of water soluble, solvent and dry based materials. They should be used at temperatures no higher than 30degC to prevent dulling and tarnishing of the foil print.
Most pigment foils are formulated for use on plastics, and work well on a wide variety of types. They are also available in a variety of finishes, including matte and gloss.
Printability
Pigment Foil is a non-metallic glossy or matte type of foil, which is used for printing on paper and other smooth, dry or textured stocks. It is an excellent way of ensuring strong and rich colour reproduction on problem printing surfaces, such as textured or uncoated card stock.
There are many different types of Pigment Foils. Some are a high lustrous finish, such as gloss foil, while others are dull with a matte finish.
Matte foils have a dull, non-shiny finish in deep solid colors. These foils are often used to add a unique texture and appearance to a print design.
Pigment Foils are a versatile and cost effective alternative to screen printing, especially for printing on textured or rough paper stocks. They are also ideal for printing on plastics and other solids, as they provide a higher pigment load per unit area, resulting in a deeper and more vibrant colour, than inks or liquid coatings.