Shine at Labelexpo Europe: our trade fair journey
Author:admin Date:2023-09-10
We are proud to announce that our company achieved great success at the recent Labelexpo Europe show. This exhibition provides us with a unique opportunity to showcase our innovative products, attract potential customers, and establish valuable connections with industry professionals.
Labelexpo Europe is the leading event for the label, packaging and printing industry, taking place from 11-14 September 2023. This world-class exhibition brings together suppliers, manufacturers and professionals from around the world, providing a platform for display and exchange of innovations and technologies within the industry.
Our booth design and decoration capture the essence of our brand and products. We showcase the latest label printing technology, packaging solutions and innovative materials. Customers and visitors stopped by to express their high appreciation for our products and booth design. Welcome to visit our booth.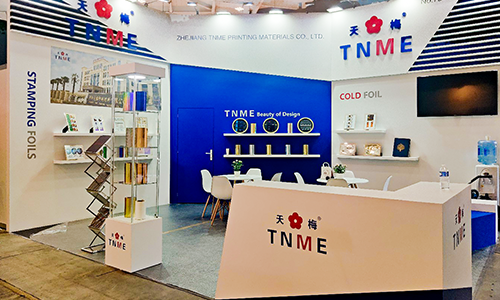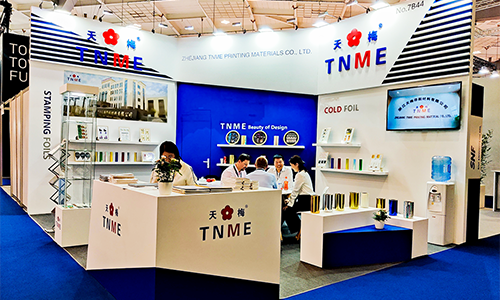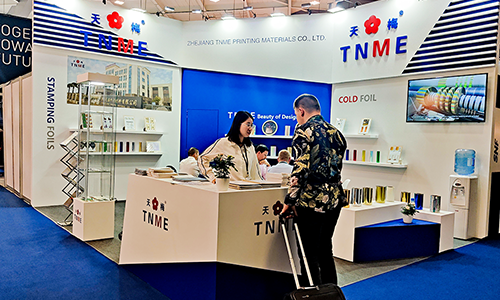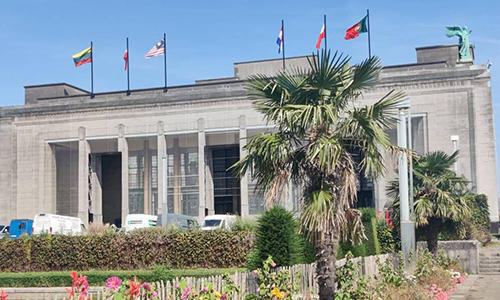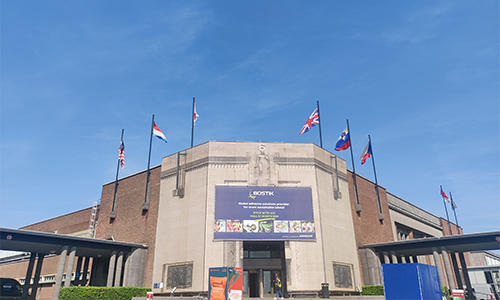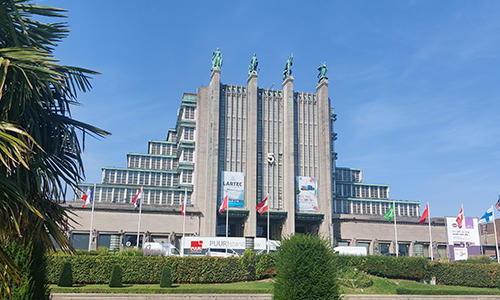 Exhibition highlights:
Innovative product display: We demonstrated our latest technology for producing anodized aluminum hot stamping foil and laser aluminized film coating to visitors, which will bring higher efficiency and quality to their business.
Interacting with customers: We are fortunate to develop deep relationships with existing and potential customers, sharing our product benefits and customized solutions.
Industry cooperation: We communicate with industry experts and partners to share best practices and industry trends.
This exhibition not only demonstrated our current strength but also laid a solid foundation for the future. Zhejiang (Shanghai) Tianmei Printing Material Co., Ltd promises to continue working hard and innovating to provide customers with excellent products and services. We look forward to sharing more exciting developments and projects with you.